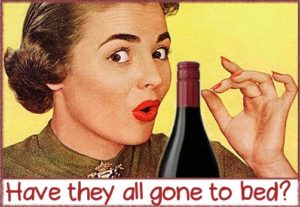 Are you disappointed with not finding Catherine's humorous mom stories on this site?
Did you stop by this site because you feel like you need an Erma Bombeck humorist?
Are you are living a life void of laughter or are you under too much parenting pressure?
Are you experiencing excessive mom guilt and simply need to laugh?
Sorry. For the moment, this page is it.
BUT
Don't lose hope! Catherine is still here. And I'm working on it.
What the #%@&%$!! happened to A Week in the Life?
If you are arriving at this site for the 1st time, I, meaning Catherine, meaning me, was an original top mom blogger before it was a thing. I wrote about life as a mom raising my son, Brian, and all the funny stories that happen while you are parenting and trying not to fall asleep over breakfast.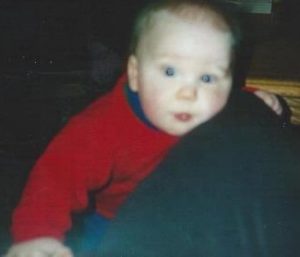 This has been a record of my mom stories … until Brian reached middle school … at which point I realized it might not be such a great idea to continue writing about us. You know, privacy and all that.
Besides, let's all admit that middle school can be cruel and, well, there are "teenage girls"…
Brian as a baby ready for a funny mom storyI decided to stop writing "mom and Brian stories," and I moved on to create and manage other blogs and websites.
I was updating this site with a story about us, or me, once a year.
Fast forward to a few years back when my mom became terminally ill.
While caring for my mother, I decided to give this site a makeover and maybe write a story or two since Brian was graduating from high school and he missed my funny parenting stories.
We needed something to laugh about over morning tea, caring for an ill parent, and physics homework I couldn't help answer.
So…
I gave A Week In the Life of a Redhead a grand makeover.
Then my mother passed away and all manner of hell broke loose.
Once everything was finally settled, I turned my attention back to this site and while finishing up the site-look I wanted, the hosting company (who I will not name–has a color in their name) was hacked and they lost, not only all my current files but all my site backups.
WALA. EVERYTHING Was Wiped Out. <— Visualize Head Exploding.
Luckily I have a copy of old site files, but since the database was not exported (tech geek-speak, stay with me–sorry), there is a lot of database work that needs to be done to bring back most of the stories my readers and family once loved. My sites are no longer on the "color-named" web host. I migrated over all of my websites along with A Week In the Life of a Redhead to a new hosting provider.
Really, I keep this site as a record of parenting stories for my son to enjoy long after I am gone. Therefore, it is important to me to restore as much of the original site as I can, but it is not a top priority in my life at the moment.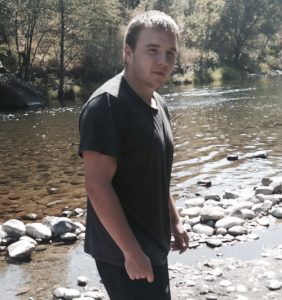 I do have to work and pay for Brian's college! D'oh!
My other websites are my work portfolio, a big dream project, a rugby site for Brian, a website project to store all of my mother's photos for the family, a Smugmug rugby photography site, and another "mom" project of mine. They all had to be tweaked (some I'm still tweaking) after the host migration and new setup.
This website project falls last on my list of sites.
Seriously?
Seriously.
Don't lose heart, you can still find me here from time to time as I restore as much of this site as I can.
My original loyal readers follow my personal Facebook profile which is not open to the public. Hey! Brian and I still need a place to banter out of the public eye!
In the meantime, you can view some of my old stories from A Week In the Life of a Redhead on the Wayback Machine website (thank you Internet Archives for that!).
Feel free to contact me.
Catherine